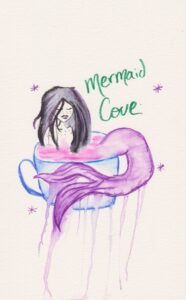 Sea-inspired, with a passion for rich, sumptuous fragrances and natural ingredients, Mermaid Cove Bath & Body products are handmade with love.
My name is Jennifer, and as a fragrance mixer, candle crafter, soap maker, life-long scented candle lover (just like my mom was), as well as an avid ocean lover, I have spent years refining our recipes for Mermaid Cove, so that each person who shops with us can take away something special. My daughter Natasha is the artistic designer as well as a fragrance mixer for the shop, and offers invaluable input.
We hope you enjoy our unique line of candles, soaps, and perfume oils. You can shop from us here at Etsy.